2 Technical Points You Need to Know about Business Card Printer Machine
December 21,2021
Using cards has become a necessity in today's world as modern-day markets move towards cashless economies. Gone are the days when you had to carry hard money in your pocket for shopping needs. The use of cards is not limited to shopping purposes only as you have to have cards for the subscriptions of your favorite clubs or libraries. All in all, having cards in pockets has become a compulsion in today's world. Be it a VisaCard, MasterCard, CreditCard, or debit card, and each requires a proficient business card printer machine so that the content of cards does not tear with the passage of time. A PVC card printing machine helps you realize this goal, as it allows you to print different sorts of cards fast and easily in an affordable manner.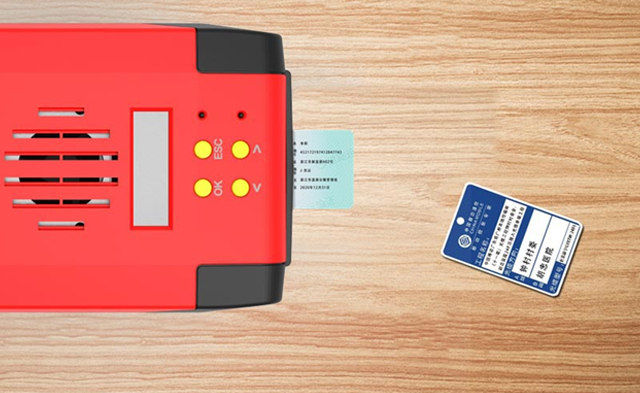 Two ways of dye-sublimation printing
Every business card printer machine is different based on its way of operation. The two most common ways for printing include:
DTC printing (Direct-to-card printing)
The process of DTC printing
The direct-to-card printing helps you to print the content of the card directly on your cards with the help of heating and pressure application. In this method, the business card printer machine directly touches the card, which is the primary reason behind calling it a direct-to-card printing technique. It is considered one of the oldest available technologies in the card printing market.
The advantages of DTC printing
Direct-to-card printing technology is helpful in printing cards at a faster rate and affordable price. This technology is recommended for the smaller businesses which are short on budget. However, for big businesses which are in need of a lot of cards on short notice, this printing technology can save them from a lot of stress.
HDP printing(High Definition Printing)
The process of HDP printing
The re-transfer printing method, or as it is popularly known as High Definition Printing (HDP), allows in-depth printing, which is majorly distinguished from direct-to-card printing due to its superior quality. Unlike direct printing, the HDP business card printer machine uses a film for printing purposes on which the print is created which is ultimately transferred on the blank card using the dye-sublimation process. A very high temperature is required in this process, which makes the printing nearly permanent.
The advantages of HDP printing
IAs the name suggests, the quality of HDP printing is better than that of direct printing. Hence the cards last longer, which ultimately saves you a lot of money in the long run. The deep colors ingrained in the card add to the overall beauty of the product, which is one of the reasons why many brands use this technology. If you prefer high-quality material at the expense of a little bit of extra money, the HDP business card printer machine is your way to go.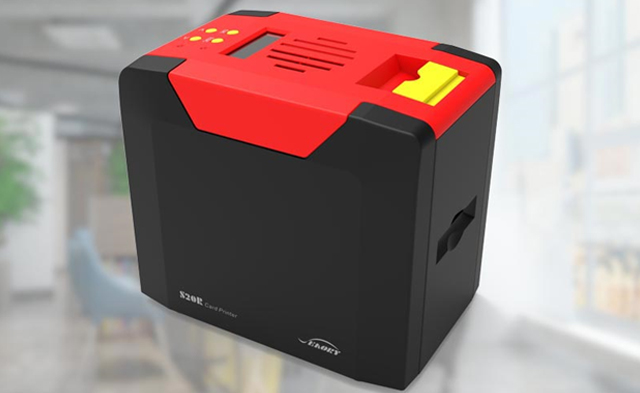 Advantages of Seaory card printer
Seaory business card printer machines have the following benefits.
High quality
Seaory business card printer machine helps you in printing high-quality cards in bulk quantity, that too in cheap pricing. This makes the Seaory printers highly desirable. As the printers are made using cutting-edge technology, it is easy to maintain a high quality that is acceptable internationally. It uses high-resolution thermal transfer printing technology, which helps it in maintaining the quality.
High efficiency
Using a Seaory business card printer machine, you can print cards quickly, which is one of the reasons why people prefer them over others. These printers are lightweight, hence easy to move, which makes them highly efficient and reliable for various operations at the same time.
Easy-to-use software to design cards
Seaory printers have easy-to-use software that allows users to operate the machine effortlessly. The iCARDE card design software is compatible with different operating systems, including Windows 7, 8, 10, and even XP. Not only this, but it can also work perfectly with Linux and Android, which makes Seaory one device for all.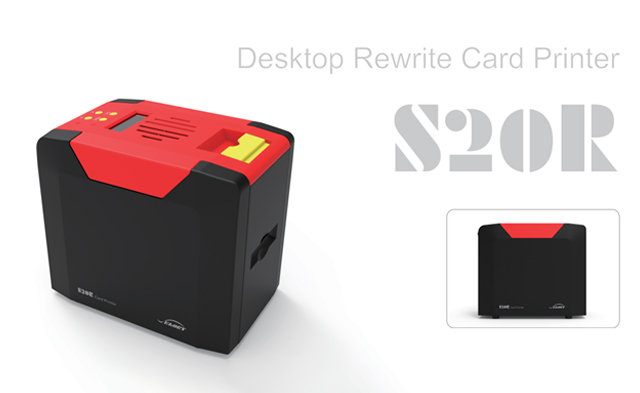 Silence
One of the major features of using Seaory printers is low noise printing, which helps users keep their environment cool and calm. This way, you can easily maintain printing operations without disturbing anyone near you.
Customization
The beauty of the printer lies in the customization it offers, and Seaory helps you in doing this. Using Seaory printers, you can customize printing modules, designs, and colors which helps you print various sorts of cards using the same printer. It allows you to save money due to one machine for all your printing needs.
Wrapping Up
Embracing the core values of giving flawless service and providing integrity to the users, Seaory is committed to providing the best printer for business cards to its customers. With excellent customer support, you do not have to worry about any problem that may arise in your printing process. One of the distinguished aspects of Seaory is that it seeks partnership with its customers and does not try to make just one-time sales through bogus claims. This makes them highly reliable for various needs.