Dongguan Seaory won the AAA level "Measurement Management System Certification".
29/12/2022
Recently, Dongguan Seaory has successfully passed the certification audit of its measurement management system and won the AAA level "Measurement Management System Certification". So far, it marks the quality management of Dongguan Seaory company to further align with international standards.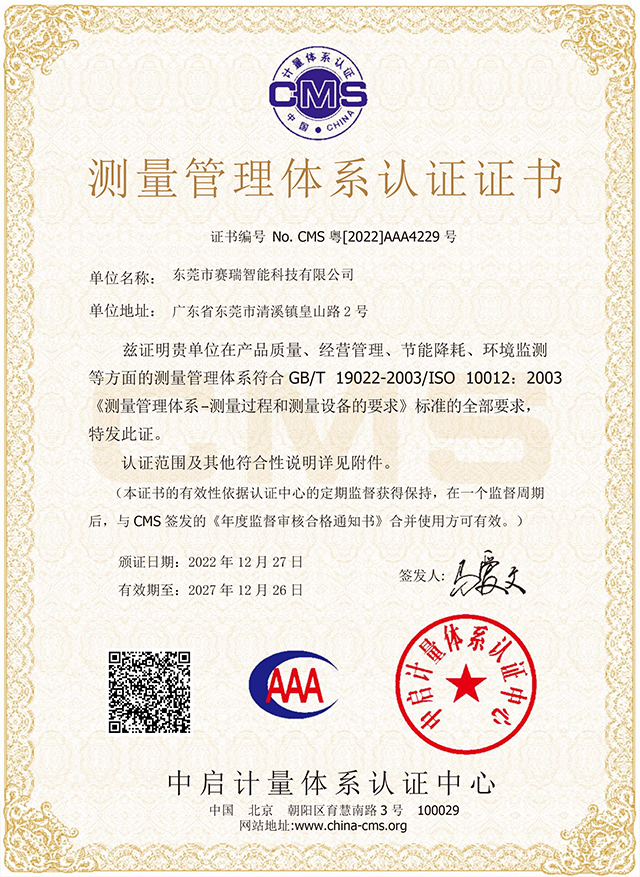 Measurement management system certification is a third-party institution in accordance with GB/T19022-2003/ISO10012:2003 "measurement management system - measurement process and measurement equipment requirements" for audit, the certification is divided into three levels of A, AA, AAA, each level corresponds to the different requirements, the current 3A is the highest level.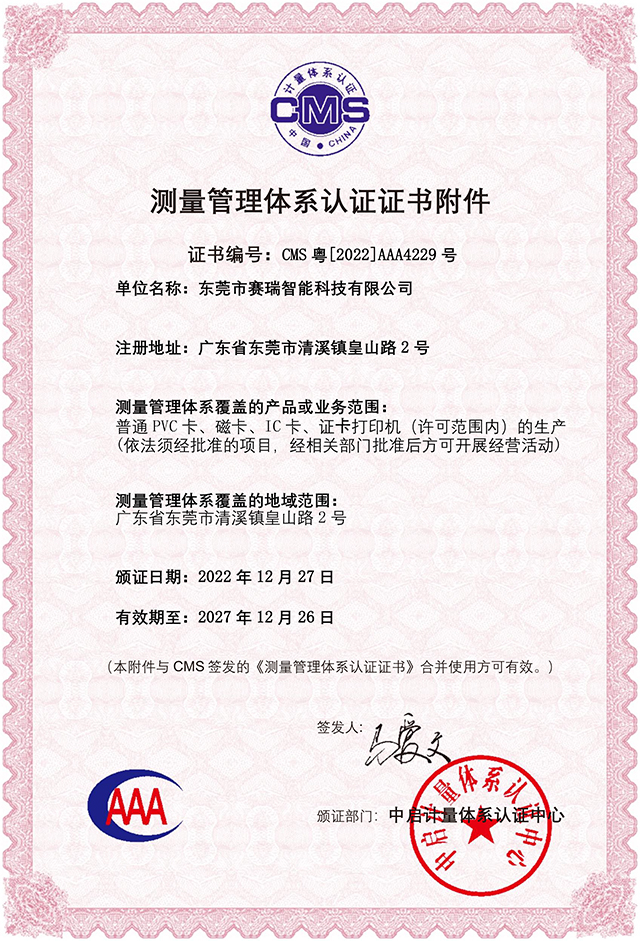 An enterprise passed the measurement management system certification, is to establish a set of scientific management mode for the enterprise measurement test work in accordance with the ISO10012 international standard. An enterprise obtained the measurement management system certification,which is to get the recognition of government to meet the ISO10012 international standard for enterprises, and the approbation of international and domestic markets on the enterprise measurement management capabilities; which is basic guarantee when enterprise participates in international and domestic bidding, signing contracts;which is one of the important conditions for reward assessment in the domestic and foreign market access. It is more conducive for the enterprise establish the system consciously in accordance with the international advanced measurement test management model, promote the enterprise to international standards.