What Can Excellent PVC Card Printer Machine Suppliers Bring to You?
March 10 ,2022
Choosing your PVC card printer machine supplier can be a difficult decision. However, if you select a good supplier, it can help you take your business to new heights. When you choose a PVC printer supplier by weighing all the pros and cons, you get a competitive advantage over everybody else. An excellent printer supplier gives you machines that can print cards at a fast speed without compromising on quality. Similarly, they can also help you give printers based on your customized needs, so you do not end up getting printers that are of no use to you.
Why should you choose Seaory as your PVC card printer machine supplier?
Being a PVC card printing machine supplier, Seaory has attracted a lot of customers toward itself due to the following features, which makes them unique.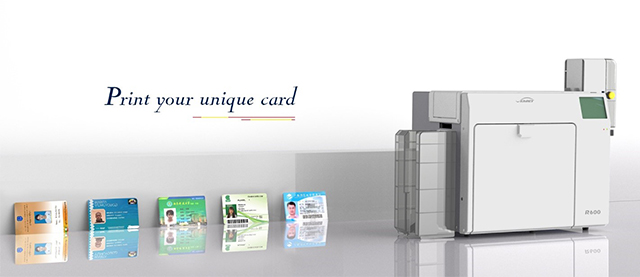 Personalized experience
Seaory helps you get your hands on the PVC cards printers of your choice at an affordable price. With them, you can enjoy a high-quality printing device capable of printing your cards as per your own needs rather than printing the same cards for everyone.
Seaory knows the needs of people.
The quality of card suppliers on the market varies, and you have to spend a lot of time and energy reviewing the professionalism of this supplier when determining a third-party supplier. If you just randomly find a supplier to make smart cards for you, you run the risk of poor card quality. Buying a high-quality PVC card printing machine can effectively solve the problem of quality. Because of the high-quality PVC card printer machine, you don't need to worry about the quality of the card, and you don't need to worry that the supplier's price will increase. You can print smart cards according to your needs.
Custom printing
Seaory PVC card printer machines are helpful in both monochromic and full-color printing needs. A single-sided monochrome print usually takes 3 to 5 seconds, which adds up to almost 8 to 12 seconds per card in the case of dual-sided monochrome printing. If you are looking for full-color printing, you can print a single-sided card in 20 seconds while a dual-sided card in just 42 seconds. This gives you possible options for customization of your cards whenever you want. Seaory PVC card printer machine has an input hopper of almost 100 pcs of cards while the output hopper of 50 cards. Similarly, the defective card slot capacity is as high as 30 cards. Thus they are aware of the needs of their customers, which helps them to create a difference in people's lives.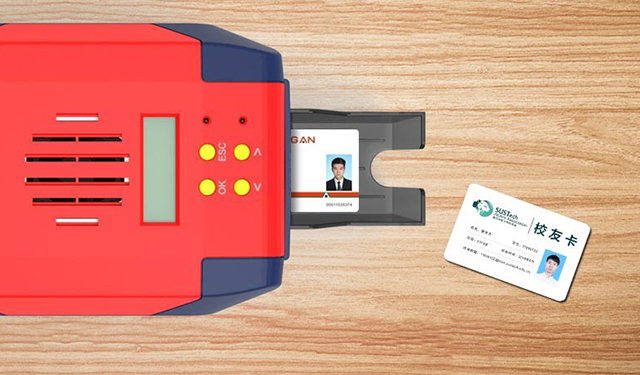 Seaory believes in creativity.
Seaory cares about its customers, so it keeps on improving the existing technology to achieve excellence. Seaory PVC card printer machines are compatible with different operating systems, including Windows XP/7/8/10, Windows servers, Linux, and Android. The card printing software, ICADRE, which it uses, can easily be set up to use. With its user-friendly operation, Seaory is setting new standards in the PVC card printer machines business.
Provide a variety of products
Seaory offers two main categories of PVC card printing machines: Dye-sublimation direct-to-card card printer and dye sublimation retransfer card printer. The card printer series includes single-sided printers and double-sided printers. Here at Seaory, you can always choose the right PVC card printer machine that suits you.
Seaory always seeks to achieve maximum efficiency in the operations. This is why our PVC card printer machine can print a large number of cards at low costs, hence reducing your operational costs by manifold.
Best Customer Support
Seaory customer support can resolve issues on an immediate basis, as we have a specific webpage with all the Frequently Asked Questions (FAQs) regarding the commonly occurring problems mentioned. Seaory has explained every bit of error in such detail that you do not have to have any technical knowledge to make printers functional if something goes wrong. In case of highly personalized problems, Seaory is up to help you 24/7, which makes them stand out from the crowd.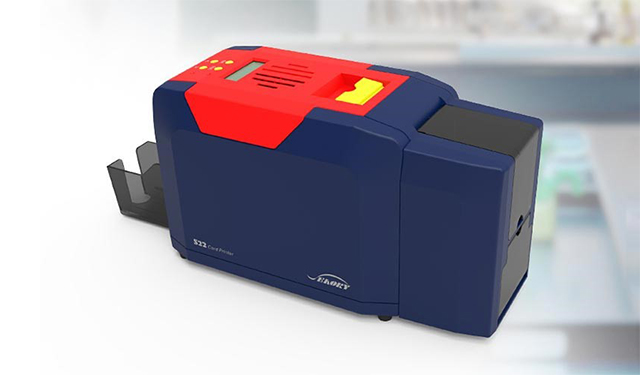 S22 Desktop Single-Sided Card Printer
Seaory's S22 single-sided PVC card printer machine is one of our high-quality printers that helps users print unique cards easily. This PVC smart card printer provides a default print resolution of 300 dpi × 300 dpi and various other optional resolutions that you can use based on your needs. With its 128 MB memory and multi-languages support, printing cards using it is as user-friendly as it could get. You can set the direction of input and output of your cards, and it sounds an alarm if it gets out of cards. Its net weight of 6.8 kg is easy to carry. This printer has a variety of card encoding modules, including magnetic stripe card encoding modules, dual interface chip, reading and writing modules.
Wrapping Up
Having Quality Management system certifications, Seaory acts as a real problem solver. By complying with ISO standard requirements, Seaory has stated that compromising on quality is out of the question. We have a dedicated working area for every step, including personalization, chip implantation, packing, punching, and lamination, which allows us to create unparalleled quality products.