How PVC Smart Card Printer Can Help You in the Medical and Health Field
March 20 ,2022
The importance of cards in the medical and health field
Nowadays, smart cards play an important role in our life. They work in many fields, such as medical and health, commercial and business, education, and transportation. But some of you may know little about how smart cards can help in the medical and health area. The PVC smart card printer can guarantee a continuous supply of smart cards.
Residents in many countries and regions have treatment cards that record the medical treatment that the governments provide, from medical insurance information to the amount of medical insurance reimbursement, all documented in a small, smart card. All you have to do is show the card to the staff in the hospital onstage, or even in some countries, you swipe your card when registering.
However, smart cards can do more than that. It's also a great convenience for hospitals. When it comes to internal use, smart cards can turn into ID cards that act as gatekeepers, giving access to employees entering the hospitals and tracking the attendance time, too. Moreover, some inventory management can also utilize smart cards.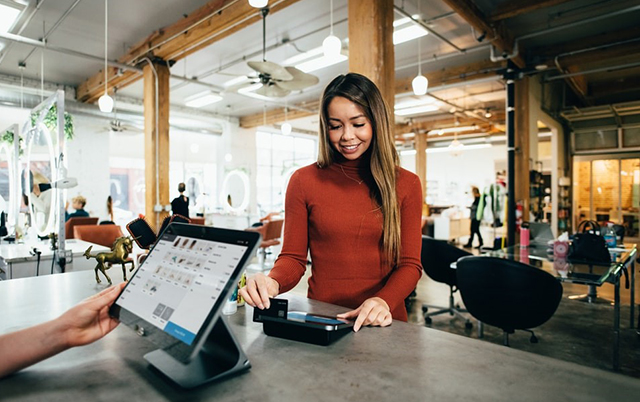 Problems of existing printed cards
But there are problems with printed cards in the market.
1. No customization
First of all, due to the cost, merchants will rarely offer customization, especially if your MOQ is small. Besides, some small hospitals and local authorities may have difficulty buying the ideal smart card.
2. Low efficiency
Besides, the economic and time costs of purchasing smart cards in massive quantities are high. Imagine a new resident who needs medicare, but it takes a week to get a smart medical card from the government.
3. High time cost
Similarly, it is also a waste of time for new hospital employees to wait a week for smart access cards.
Thus, governments and hospitals should consider purchasing PVC smart card printers to mass-produce cards.
Benefits of wholesale PVC smart card printer
So what are the differences between wholesaling PVC smart card printers and smart cards?
1. Lower cost
In the first place, wholesale PVC smart card printers can supply high-quality smart cards for a long time. In the long run, the cost is lower than the direct purchase of smart cards.
2. Customization services
Moreover, PVC smart card printers can offer customization services. Government and hospitals can decide the information to print on the cards and design their smart cards. And smart cards can be printed anytime and anywhere.
3. Fast & massive printing
Last but not least, the PVC smart card printer is capable of mass printing. As long as there are enough blank cards, the card printer will continue to work. The PVC smart card printer can successfully print a card within seconds, and the governments or hospitals can print hundreds of cards within minutes. Eventually, it saves time than waiting for the manufacturer to deliver the wholesale cards.
Best choice of PVC smart card printer
Since buying smart card printers is a better option, I want to recommend the Seaory S21 card printer for printing PVC smart cards.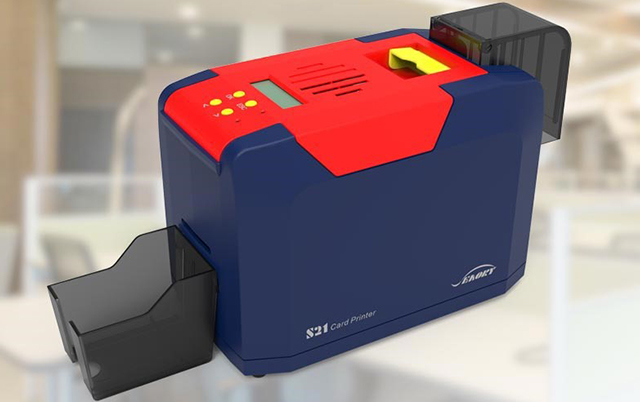 Small size, less trouble
Seaory S21 is small in size and easy to place, with a net weight of only 4.9kg, so everyone can easily operate it.
Large quantity & low-cost printing
The machine has an input hopper capacity of 100 cards, an output hopper capacity of 50 cards, and a defective card slot capacity of 30 cards. Large capacity design with the characteristics of fast printing can achieve a large number of cards in a short time.
Variety of card encoding module
The PVC card printer machine has a variety of card coding modules. Magnetic stripe card encoding module, dual interface chip card reading and writing module, contactless ID card encoding module, and UHF chip card encoding module are available to meet customers' various printing needs.
High quality
The high quality of the Seaory S21 ensures efficient printing, with speeds of up to 3 to 5 seconds per card in monochrome (single side) and up to 20 seconds per card in full color (single side). The PVC card printing machine prints standard cards (53.98mmx85.6mm) suitable for government medical cards and hospital employee cards.
Certificate available
All products of Seaory have CE certification and come with perfect after-sales service.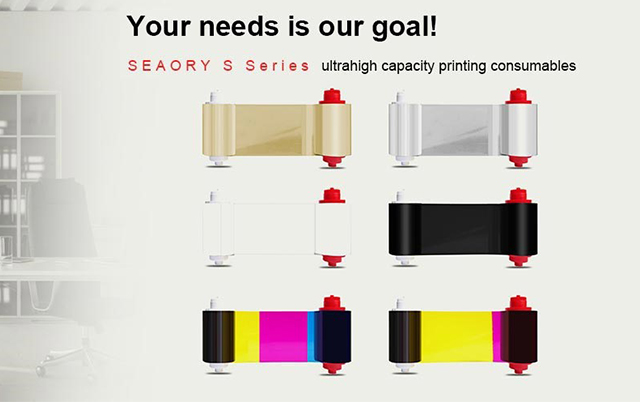 If you want to buy a high-quality PVC smart card printer, please contact Seaory. Seaory is a professional card printer company with high-quality products and competitive prices. If you have any questions about the PVC smart card printer, you're welcome to contact us for more details.