Seaory receives another patent certificate
22-Mar-23
The "laminating belt transfer mechanism for card laminator", "transfer module for double-sided lamination", and "thermal transfer roller module for retransfer card printer" developed by Seaory independently received the "utility model patent certificate" issued by the State Intellectual Property Office. The patent achievements not only improve the company's core competitiveness, but also provide strong support for the company's development.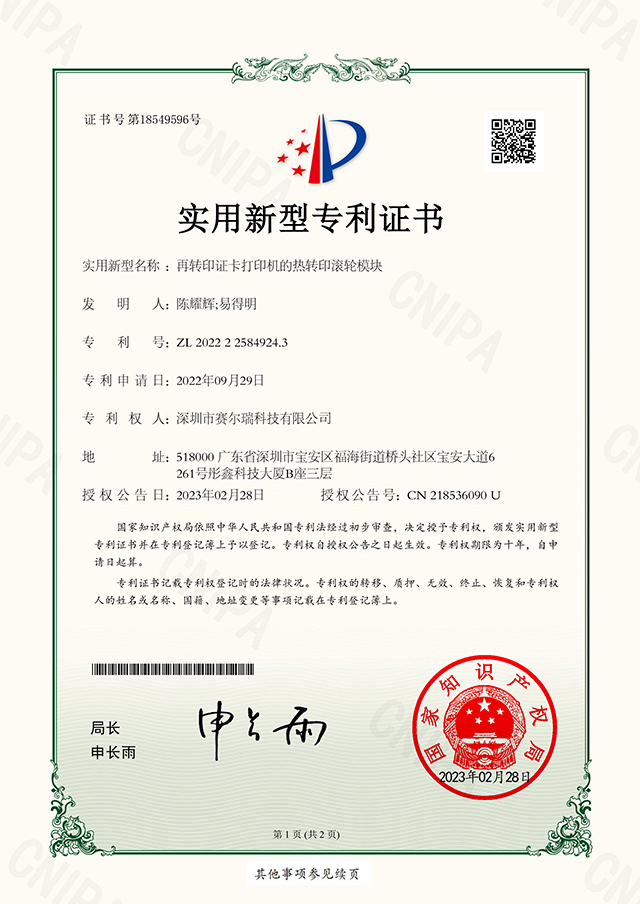 Over the years, Seaory has insisted on independent research and development, continuous innovation and the goal of creating value for customers, actively carrying out innovative research and development, fully improving and giving full play to the advantages of independent intellectual property rights, continuously improving product experience and creating value for users. It not only strengthens the company's core competitiveness, but also stimulates Seaory's R&D work.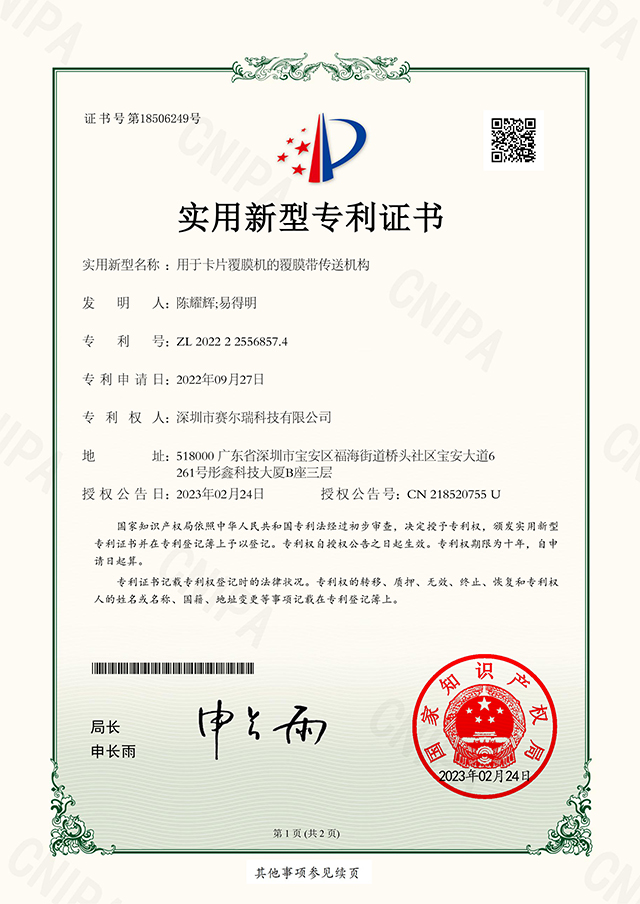 The patent achievement is the confirmation of national authority for our products, further strengthening the comprehensive strength of the company, protecting the company's intellectual property achievements, improving the core competitiveness of the company's products, and adding colour to Seaory's development.